What is the ProLon Diet?
2 min read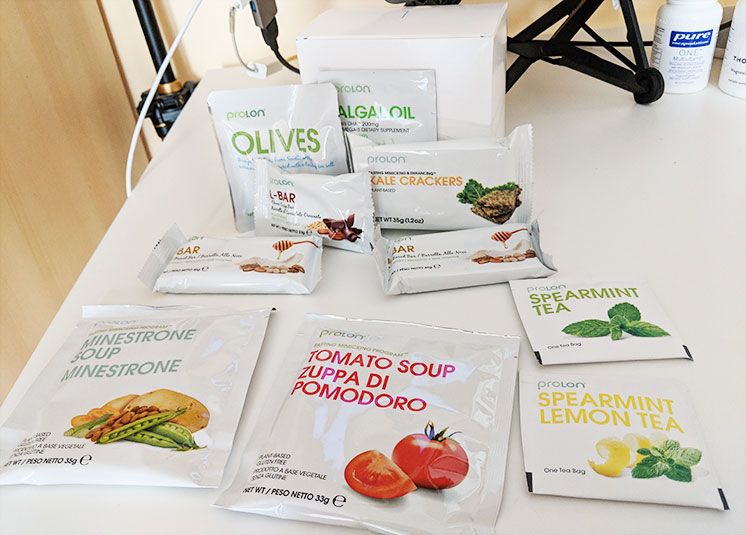 The ProLon Diet is a five-day diet that focuses on plant-based foods and supplements. This diet provides high amounts of vitamins, minerals, and essential fatty acids. Each day is filled with a variety of foods, which you can buy separately. The diet is safe to follow, and results can last for up to six months.
Before trying the ProLon diet, check with your doctor about your medical conditions. It's not safe for pregnant or nursing women, those taking diabetes medication, or people with heart disease. People with significant cardiovascular conditions, severe allergies, or severe medical conditions should also check with their doctor before starting the ProLon diet.
The ProLon Diet is based on 20 years of scientific research, and is backed by the National Institute of Health and the University of Southern California. It promotes a healthier lifestyle by changing the way you think about food and reducing food cravings. It also improves portion control, kick-starts weight loss, and helps protect lean body mass. This diet also triggers autophagy, a process that helps the body get rid of dead cells and toxins.
People who have tried the ProLon Diet report that it has increased energy levels and decreased food cravings. They also report better concentration and focus. Additionally, 60% of people who have tried the diet report better mental clarity. They experienced a greater sense of well-being and a decrease in their blood pressure and blood sugar levels.
The ProLon Diet is safe for most people. However, it should not be attempted by pregnant women or those with health conditions. It should not be attempted by anyone with reactive hypoglycemia or diabetes. Also, people with certain occupations should consult with their doctor before starting the ProLon diet. The drastic decrease in calories may affect prescription medications.
The ProLon Diet is a plant-based diet designed to mimic fasting. By providing specific nutrients, it aids metabolism and promotes fat loss. In order to get the most benefits, you must be compliant with the diet. The ProLon diet costs approximately $250. A ProLon diet plan can last up to five days.
The ProLon FMD program focuses on plant-based foods and supplements. The program includes their own brand of "L-bars" and "L-drinks." All of these products are gluten-free and non-GMO. The ProLon website includes nutritional information and lists what foods are considered acceptable. You can also consult the FAQ sheet for specific questions.