Finding a Prothodontist to Improve Your Smile
4 min read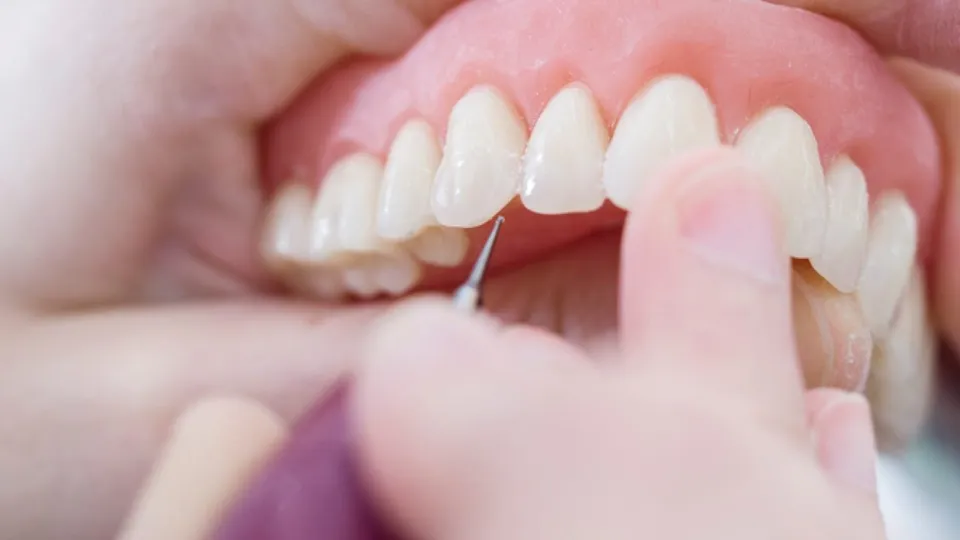 Whether you are seeking to restore your smile or simply have a consultation, a prothodontist can provide you with the dental services you need. They can provide complete and partial dentures, crowns and bridges, and oral cancer reconstruction surgery.
Dental implants
Thousands of people have found dental implants to be a great way to restore their confidence and improve their oral health. However, before you decide on a dental implant, it's important to understand how to select the best one for your needs.
A dental implant is a prosthetic device that replaces tooth roots. It consists of a metal post that is implanted deep into the bone. It's then attached to abutments that will support an artificial tooth.
There are many types of dental implants available to patients. The type you receive may depend on the condition of your jawbone. A dentist may recommend a bone graft to build up your jawbone, which will serve as a stronger base for your dental implant.
The health benefits of dental implants include improved oral health, which improves overall health. They also prevent deterioration of the jawbone.
Crowns & bridges
Using dental crowns and bridges can help to restore the look, feel, and function of a tooth. These dental restorations are designed to replace missing or damaged teeth. These treatments also help patients to chew naturally.
Crowns and bridges can help patients to speak naturally, too. They are also useful for fixing broken or damaged teeth.
Dental crowns and bridges are used to fix teeth that are damaged or misshapen. They also help to improve the shape of teeth, which can improve the appearance of a person's smile. Crowns are often made of porcelain, but can be made of other materials, too.
Crowns and bridges can help patients to avoid the complications associated with missing teeth. Missing teeth can lead to problems such as gum disease and TMJ disorders. In addition, they can change the bite of a person's teeth.
Veneers
Having veneers placed on your teeth can be an easy way to improve your smile. These thin shells can be bonded to your teeth and are made of either porcelain or resin composite materials. They can help with problems such as discoloration, chipped teeth, crooked teeth, uneven tooth surfaces, and a number of other cosmetic concerns.
In order to make sure the veneers will fit properly, your dentist may need to make some minor adjustments. During this process, your dentist will examine your teeth and take X-rays. He or she will also take impressions of your teeth. These will be sent to a dental lab where the veneers will be made.
A lot of people get veneers for a number of reasons. They may be concerned about uneven teeth, crooked teeth, bite problems, and uneven tooth surfaces.
Complete & partial dentures
Whether you're a first time denture wearer or you need to have a new set of teeth, it's important to find the best dentist for the job. Dentures are not meant to be like your natural teeth, so it's important to find a prosthodontist who can make sure yours look natural and work properly.
You might need to go through several "try-in" appointments to ensure the best fit. You may also need a few tests to determine the best color and shape.
During your visit, the prosthodontist will check your teeth and gums for problems and will recommend whether or not dentures are right for you. He will also advise you on the best way to care for your new teeth.
In the first few days, you may experience increased saliva flow. Brush your teeth and tongue to stimulate circulation in your mouth. It's also important to avoid chewing hard foods and sharp edges. Using a power toothbrush can help remove plaque. You can also brush your teeth using a soft brush.
Oral cancer reconstruction surgery
During reconstruction surgery, a prosthodontist restores the appearance and function of the jaw. He or she may use soft tissue grafts, bone grafts, or dentures to replace missing or damaged teeth.
The surgeon's choice of tissue may affect how well the patient recovers. For example, a flap of skin, muscle, and fat may be transferred from a nearby area to replace a larger area of soft tissue.
In addition to repairing soft tissue, the surgeon may use bone grafts to promote the growth of new bone. Patients with cysts or radiolucent lesions may also need a bone graft.
Some cancer treatments can weaken the bones and cause a need for prosthetics. Prothodontists are skilled in reconstructive surgery and can help patients with oral cancer rebuild their jaws. They also work to improve overall prognosis.